Footpaths
Rights of Way (ROW) – Footpaths and Bridleways.
The map below shows the extensive network of footpaths and bridleways in the parish of Chesham Bois. Many of these are well used, and we urge residents and visitors alike to make full use of these excellent amenities. Many of the footpaths provide lovely views of the Chiltern countryside and the Chess Valley. In spring, walkers can stroll through woodlands scattered with bluebells.
If you come across any obstacles, such as fallen trees, overgrown hedges or fly-tipping, please notify our Clerk or one of the councillors. We will then request that Buckinghamshire Council clear the obstacles.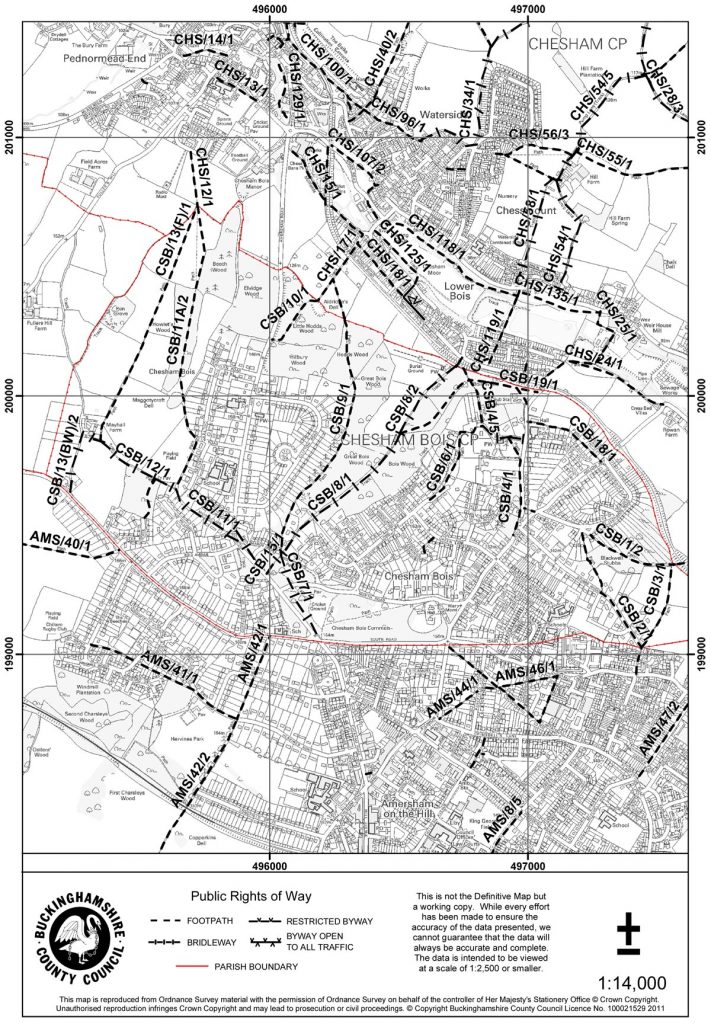 Map of Chesham Bois Rights of Way