Your Parish Council.
Town/Parish Councils make up the first tier of local government in England and are the layer of local government closest to the communities they represent. They are elected bodies with discretionary powers and rights laid down by Parliament to represent their communities and provide services for them.
Chesham Bois Parish Council (CBPC) has 11 Councillors who have been elected by the local community.  Parish Councillors are people who live or work in the parish and give their time voluntarily, without payment.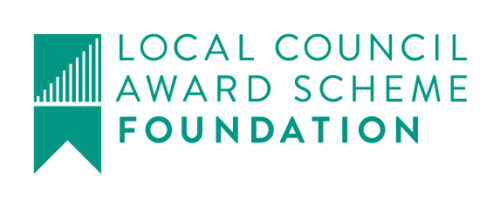 In 2020 Chesham Bois Parish Council received a prestigious award as part of the NALC Local Council Award Scheme. This Foundation Award recognises that the council achieves good practice in governance, community engagement and council improvement and moreover goes above and beyond their legal obligations, leading their communities and continuously seeking opportunities to improve and develop even further.
Services Provided by the Parish Council.
Ownership and management of Chesham Bois Common, Chesham Bois Burial Ground, Tenterden Spinney, a small woodland opposite the burial ground and a piece of land in The Grove.
Managing and maintaining the three burial grounds (2 formal and 1 woodland) within Chesham Bois.
Maintenance of highway verges around the Parish on behalf of Buckinghamshire Council.
Ownership and maintenance of streetlighting on minor roads.
Reviewing and commenting on planning applications within the Parish.
The Parish have agreed an Action Plan for 2021/2022. This Action Plan is drawn from the annual budget which includes project expenditure for the forthcoming year; from matters raised by members of the public and from matters identified within Council meetings.
Regulations Governing the Parish Council.
The conduct of the Parish Council's business is governed by our Standing Orders. Download a copy of CBPC's Standing Orders Updated Nov 2020. These cover the conduct, timings and documentation of meetings; the engagement and employment of the Parish Clerk; and the financial management of the Parish Council, also covered by CBPC Financial Regulations Updated Dec 2020.
All Members are obliged to comply with Chesham Bois Parish Council's Code of Conduct and its Social Media & Electronic Communication Policy .
Data Protection.
The General Data Protection Regulation (GDPR) came into force on 25th May 2018. The GDPR is supplemented by the Data Protection Act 2018 replacing the earlier 1998 Act. GDPR provides a higher standard of privacy to individuals and affects the way in which we can contact you and manage your personal data. Please click below to view our Privacy Notice.
CBPC Data Protection Privacy Notice
Freedom of Information.
The Freedom of Information Act gives you the right to ask any public sector organisation for all the recorded information they have on any subject. Anyone can make a request for information – there are no restrictions on your age, nationality or where you live. You can contact the Parish Council directly by letter or email to make the freedom of information (FOI) request. When making your request, you should include:
Your name;
An address where you can be contacted;
A detailed description of the recorded information you want.
Most requests are free but you may be asked to pay a small amount for photocopies or postage if paper copies are requested. Please click on the link below for further information.
CBPC Freedom of Information Publication Scheme Updated October 2020
Making a Complaint.
Chesham Bois Parish Council recognises that from time to time there will be concerns expressed by members of the public over the activities of the Council, one of its councillors or employees. Our Complaints Procedure sets out how you may make a complaint and how the Council will try to resolve your complaint.