Using Our Common and Woodland
Council wish to see the Common and Woodland well used, including for community events.
The Common and surrounding woodland is currently used for the Village Fete and Picnic on the Common.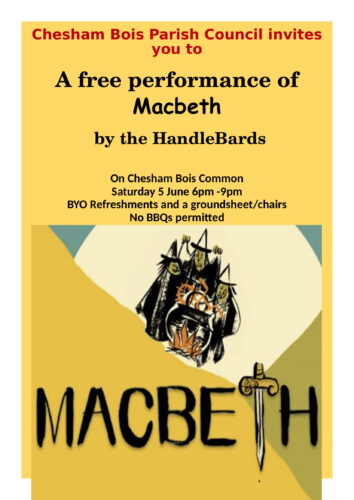 In 2021 Council will be hosting its first  Theatre on the Common on Saturday 5th June. with a free performance of Macbeth by the HandleBards.     Residents are asked to join us from 6pm till 9pm on the Common at North Road.  BYO refreshments and groundsheets or chairs.  But no BBQs are permitted.
Arrangements are also being made to hold a series of Theatre workshops for Primary school aged children on 17th July 2021.