News and Events
July 10, 2020
Are there people you could protect directly or people within your community who you could encourage to join the fight against scams? Buckinghamshire and Surrey Trading Standards are are offering 2 "Friends Against Scam" courses and 1 "Scam Champion Training" course and would be pleased to welcome you to join one of these [Read full article…]
June 22, 2020
Parking enforcement on roads and car parks to recommence fully from 22 June. As residents get back to work and high streets reopen, Buckinghamshire Council has announced that free parking in all council owned car parks and on-street pay and display bays will continue until Saturday 1 August. The Council reinstated on-street car parking enforcement […] [Read full article…]
June 19, 2020
Each year the Parish Council complete an Annual Governance & Accountability Return which is reviewed by an external auditor. Any interested person has a right to inspect and make copies of the accounting records and electors have the opportunity to question the external auditors. The accounting records will be available for inspection between Monday 15th June […] [Read full article…]
Diary Dates
Planning Committee Meeting
7.30pm
Virtual Meeting
Parish Council Meeting
8.00pm
Virtual Meeting
Planning Committee Meeting
7.30pm
Virtual Meeting
Common Clear Up
10.00am
War Memorial, North Road, Chesham Bois HP6 5ND
Become A Friend Against Scams
If you would like to become a Friend Against Scams you can receive online training which can be found on https://www.friendsagainstscams.org.uk/training/friends-elearning
After this session you will be asked to start taking action to take a stand against scams. This could be by talking to your neighbours, friends or family about scams or writing to your local MP asking them to promote scams awareness action by delivering key messages to prevent people from being scammed.
Reporting Street Light Problems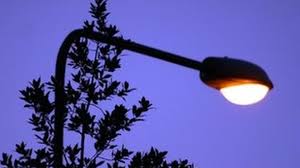 If a street light in the Parish is not working please report this using the e-email links on our Roads and Transport page.