News and Events
September 2, 2020
Chesham Bois Burial Ground is one of Chesham Bois' best kept secrets. Even though it has been open since 1924, many local residents do not realise where it is or the fascinating history of the characters who have been associated with it, or the diversity of services which it provides. The Burial Ground is holding […] [Read full article…]
August 10, 2020
The external audit of the 2019/20 accounts has now been completed by PKF Littlejohn LLP. You can view all the relevant documents on the Council Finance page of our website or by clicking here. [Read full article…]
July 10, 2020
Are there people you could protect directly or people within your community who you could encourage to join the fight against scams? Buckinghamshire and Surrey Trading Standards are are offering 2 "Friends Against Scam" courses and 1 "Scam Champion Training" course and would be pleased to welcome you to join one of these [Read full article…]
Diary Dates
Planning Committee Meeting
7.30pm
Virtual Meeting
Common Clear Up
10.00am
War Memorial, North Road, Chesham Bois HP6 5ND
Planning Committee Meeting
7.30pm
Council Office, Glebe Way, Chesham Bois HP6 5ND
Parish Council Meeting
8.00pm
Council Office, Glebe Way, Chesham Bois HP6 5ND
Become A Friend Against Scams
If you would like to become a Friend Against Scams you can receive online training which can be found on https://www.friendsagainstscams.org.uk/training/friends-elearning
After this session you will be asked to start taking action to take a stand against scams. This could be by talking to your neighbours, friends or family about scams or writing to your local MP asking them to promote scams awareness action by delivering key messages to prevent people from being scammed.
FixMyStreet
Do you have an issue with potholes, blocked footpaths, broken streetlights or flytipping in your area? Use the FixMyStreet link to report it, and then monitor the follow-up. This site is improving both communication and efficiency – a benefit for both residents and the Council that pays for the services. https://www.fixmystreet.buckscc.gov.uk/
Reporting Street Light Problems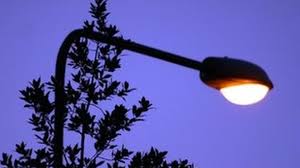 If a street light in the Parish is not working please report this using the e-email links on our Roads and Transport page.