News and Events
June 11, 2019
St Leonard's Church, who are responsible for the planned redevelopment of the Parish Centre have updated their website with new information.  The latest plans are now available to view : https://www.stleonardscb.org.uk/parishcentreredevelopment where there is also a form to sign up to the St Leonard's Church mailing list to be informed of future progress.  There are […] [More…]
Diary Dates
Planning Committee Meeting
7.30pm, Council Office, Glebe Way, Chesham Bois HP6 5ND
Planning Committee Meeting
7.30pm, Council Office, Glebe Way, Chesham Bois HP6 5ND
Planning Committee Meeting
7.30pm, Council Office, Glebe Way, Chesham Bois HP6 5ND
Parish Council Meeting
8.00pm , Council Office, Glebe Way, Chesham Bois HP6 5ND
Planning Committee Meeting
7.30pm, Council Office, Glebe Way, Chesham Bois HP6 5ND
Picnic on the Common: Sat 13 July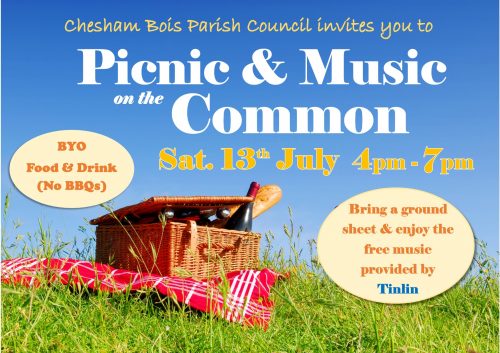 Seniors Lunch Club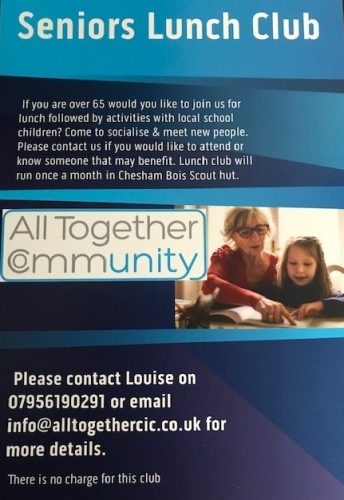 The dates for the upcoming lunch clubs are: Friday 26th April. Friday 24th May and Friday 28th June.
Transport is available to and from the event if needed. 
Parish Centre Redevelopment UPDATE
St Leonard's Church, who are responsible for the planned redevelopment of the Parish Centre have updated their website.  The latest plans are available at: https://www.stleonardscb.org.uk/parishcentreredevelopment   We would encourage all residents to engage with this consultation process .   This also now includes Frequently Asked Questions.
Chesham Bois Parish Council is also interested in the views of all residents please email us on clerk@cheshamboispc.org.uk.