News and Events
May 10, 2019
Monday 20 May 2019 at 8pm in the Parish Centre, Glebe Way HP6 5ND This meeting is an opportunity for all electors of the Parish of Chesham Bois to ask questions of the Council and raise any issues relating to the Parish. The Annual Account for the year ended 31st March 2019 will be presented as will […] [More…]
May 3, 2019
The 2019 CBPC Annual Review will be delivered to every household in Chesham Bois during the week commencing 6th May.   The Review informs residents on the activities of the Parish Council over the past year. The Annual Review together with the accounts for the year ended 31st March 2019 will be presented at the Chesham Bois Annual Parish Meeting […] [More…]
April 26, 2019
Click here to download a copy of the Final Plan, approved by the Forestry Commission in February 2019 and on the links below for further information: Operations Map           Restocking Map      Trees to be Felled     Restocking Conditions [More…]
Diary Dates
Beating the Bounds
2.00pm, Parish Centre, Glebe Way, Chesham Bois HP6 5ND
Planning Committee Meeting
7.30pm, Council Office, Glebe Way, Chesham Bois HP6 5ND
Parish Council Meeting
8.00pm , Council Office, Glebe Way, Chesham Bois HP6 5ND
Planning Committee Meeting
7.30pm, Council Office, Glebe Way, Chesham Bois HP6 5ND
Planning Committee Meeting
7.30pm, Council Office, Glebe Way, Chesham Bois HP6 5ND
Workaid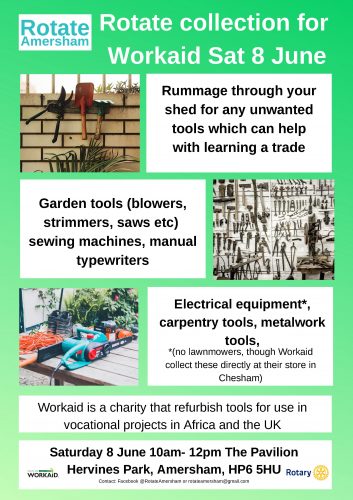 Seniors Lunch Club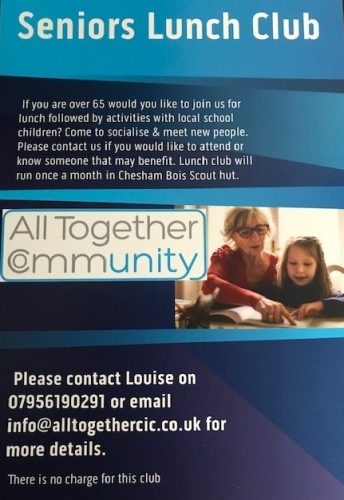 The dates for the upcoming lunch clubs are: Friday 26th April. Friday 24th May and Friday 28th June.
Transport is available to and from the event if needed. 
Parish Centre Redevelopment UPDATE
If you were not able to attend the consultation sessions run by St Leonard's Church on 24th March, the documents that were presented at the meetings are now available on the Church website: https://www.stleonardscb.org.uk/parishcentreredevelopment   We would encourage all residents to engage with this consultation process .   Chesham Bois Parish Council is also interested in the views of all residents please email us on clerk@cheshamboispc.org.uk.