News and Events
March 31, 2020
RECYCLING (mixed and paper & card): Kerbside recycling collections Service reinstated from Monday 30th March 2020 Advice for residents: Present your recycling on your next scheduled collection day. A reasonable amount of extra recycling will be collected if presented loose in a reusable container (or cardboard box) on your next scheduled collection. FOOD WASTE: The […] [More…]
March 27, 2020
All council car park charges and on-street parking restrictions have been lifted today across Buckinghamshire. The five existing councils have taken the unprecedented step to help support communities, key workers and volunteers during the Coronavirus outbreak. The changes will mean all council car parks across the county will be completely free to use and all […] [More…]
March 27, 2020
The support is intended for those who have severe medical conditions, and who do not have access to family, friends or local support networks. These hubs will be coordination and distribution points for Bucks Council's networks – they are not 'drop in' centres for the public and will not be open to the general public. […] [More…]
Diary Dates
Planning Committee Meeting
7.30pm
Council Office, Glebe Way, Chesham Bois HP6 5ND
Parish Council Meeting
8.00pm
Council Office, Glebe Way, Chesham Bois HP6 5ND
Beating the Bounds
2.00pm
Parish Centre, Glebe Way, Chesham Bois HP6 5ND
Planning Committee Meeting
8.00pm
Council Office, Glebe Way, Chesham Bois HP6 5ND
Parish Centre Redevelopment Planning Application: PL/20/0401/FA
Having taken into account the latest advice from the Government in relation to the Covid-19 virus, the Extraordinary Council Meeting scheduled for 18th March 2020 to discuss the Planning Application relating to the Redevelopment of the Parish Centre has been CANCELLED
The importance of Council's  response as a Statutory consultee is outweighed by our duty to protect our staff, ourselves and the public from potential exposure to the virus by restricting all but essential social contact.
Neighbourhood Watch
South Bucks District Council and Chiltern District Council are actively promoting new and revitalised Neighbourhood Watch Schemes, especially in areas which have experienced incidents of recent burglary. If you are interested about getting involved in Neighbourhood Watch  then contact Community Safety   on   01494  586535  or   email   communitysafety@chiltern.gov.uk   Click here for more info
Reporting Street Light Problems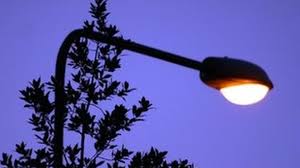 If a street light in the Parish is not working please report this using the e-email links on our Roads and Transport page.