News and Events
October 16, 2017
The Police & Crime Commissioner for the Thames Valley have published their new Police & Crime Plan for 2017-2021 which details the five strategic priorities for policing and crime for the next five years.  The summary of the plan can be downloaded here. [More…]
October 12, 2017
Residents across Bucks are able to give their views on the Household Recycling Centres as the annual customer satisfaction survey is launched. The survey is run annually in October to find out what works well, what could be improved, and how residents are using the Household Recycling Centres in Bucks. Survey staff are on sites […] [More…]
October 4, 2017
Chesham Bois Parish Council would like to invite you to join us for a LITTER PICK on SATURDAY 14th OCTOBER.  Starting at the War Memorial at 10am and returning to the Parish Centre for refreshments and certificates! Last time we managed to collect over 35 bags of rubbish.  So please join us. All equipment will be […] [More…]
Diary Dates
Planning Committee Meeting
7.30pm, Council Office, Glebe Way, Chesham Bois HP6 5ND
Remembrance Service
11.45am, War Memorial, North Road, Chesham Bois HP6 5ND
Planning Committee Meeting
7.30pm, Council Office, Glebe Way, Chesham Bois HP6 5ND
Parish Council Meeting
8.00pm , Council Office, Glebe Way, Chesham Bois HP6 5ND
Planning Committee Meeting
7.30pm, Council Office, Glebe Way, Chesham Bois HP6 5ND
Police & Crime Plan 2017-2021
The Police & Crime Commissioner for the Thames Valley have published their new Police & Crime Plan for 2017-2021 which details the five strategic priorities for policing and crime for the next five years.  The summary of the plan can be downloaded here.

Free food caddy liners for Chiltern households to promote food waste recycling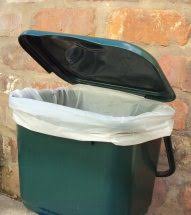 Households in Chiltern, South Bucks and Wycombe districts with a food recycling service will soon receive an information pack about the benefits of food recycling, including introductory rolls of plastic bags to line kitchen caddies.
The councils now accept food waste wrapped in plastic bags and newspaper. The idea is to make this service easy and convenient, by using bags you would find around the home. And, with weekly food waste collections food isn't lingering in the rubbish bin for two weeks.
Girlguiding Volunteers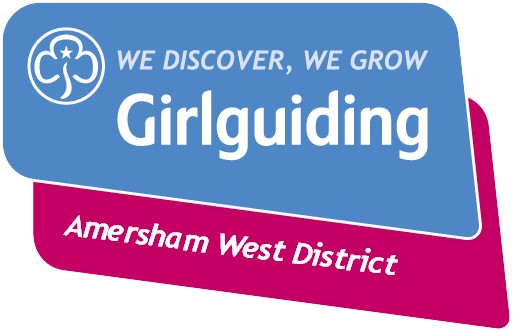 The Amersham West District of Guilguiding are looking for adult volunteers to help them create amazing opportunities for girls in Chesham Bois and Amersham.  They are in particular need of volunteers to help run a Chesham Bois Guide unit which meets on a Wednesday evening.  If you think you can help with this or any other evening please contact them via www.girlguiding.org.uk.