Woodland Burials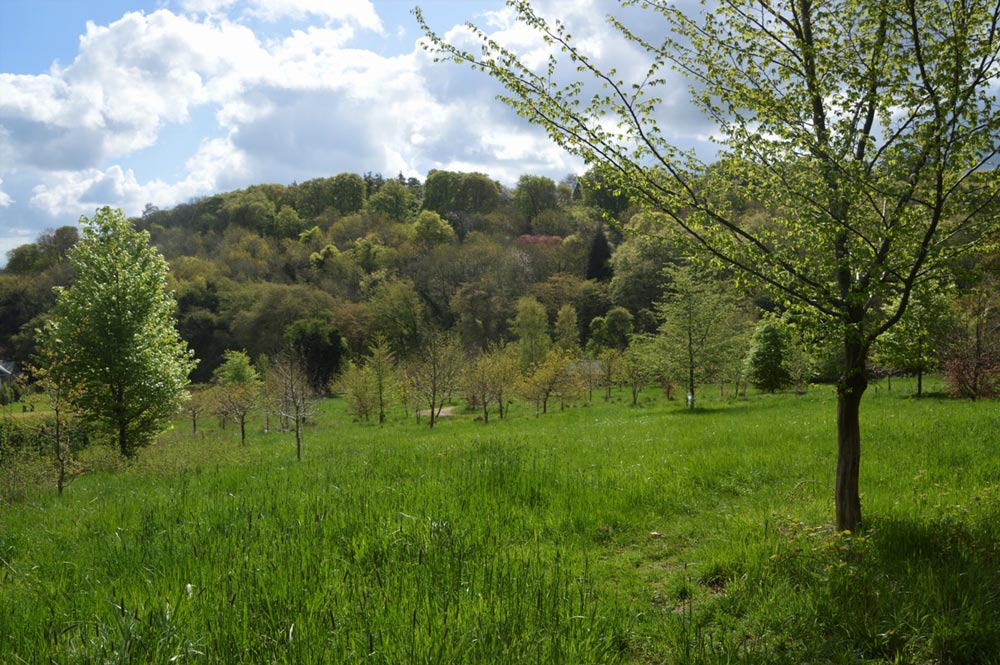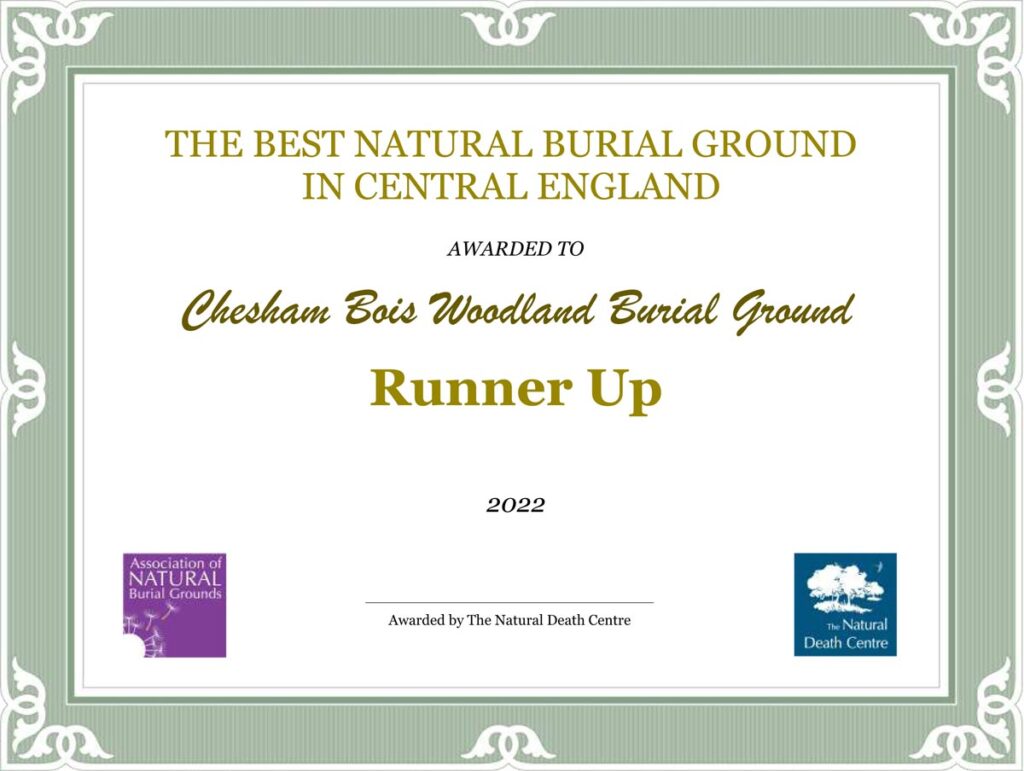 Woodland burials – a natural way to celebrate life.
The funeral of a loved one is understandably a time of sadness and grief. A natural woodland burial at Chesham Bois Burial Ground is a way to celebrate life in a very positive way by giving life back to the environment.
The designated Woodland Burial Ground is positioned on the hillside, with the formal burial grounds beyond a hedge on one side and with a large area of chalk grassland on the other. This chalk grassland is also maintained by the Council and is filled with a diversity of flora.
Within the Woodland Burial Ground, a main access path meanders up the hill to a bench at the top, passing between alternating areas of planted trees which include beech, ash, hornbeam and hazel and glades.
In keeping with the woodland environment, graves within the Woodland Burial Ground are unmarked. If a family wish to sow or plant on a loved one's grave, they must let the Council know in advance and use only those native plants on the Council's approved plants list.
Burial plots are single depth and can accommodate an additional 3 ashes caskets; ashes only plots are also available. As the trees are immature, burial plots are currently only offered in the planted areas and are available next to the young trees.
Coffins, shrouds or urns for use in the woodland burial ground must consist of biodegradable materials as far as possible. This means that everything to be buried – including the coffin and the clothes worn by the deceased must be biodegradable. Examples of coffins, shrouds and urns.
Please contact the Clerk at the Parish Office for further information.
A haven for nature.
The higher plots enjoy panoramic views across the Chiltern Hills. The view extends for many miles – on a clear day, it is breath-taking. Bird boxes and bat boxes are hidden among the trees; footpaths weave through the woodland. The grass in the Woodland Burial Ground is cut less frequently than in the formal areas to provide areas of meadow and some interesting wild flowers. Butterflies and other insects are in abundance which in turn attract a range of small mammals and birds, including the impressive red kite.
In the chalk grassland next to Chesham Bois Burial Ground are beehives, managed by a local beekeepers' association, which add to the diversity of the local flora and fauna.

As a member of the Association of Natural Burial Grounds (ANBG) we hold independent accreditation for this nationally recognised charity for our Woodland Burial Ground as an upholder of the best practice in natural burial provision through compliance with the ANBG Code of Conduct.